Image Credit: Sony Interactive Entertainment
It's incredible to think some seven years have passed since Sony released the PS4. What started a little slow, in terms of sale projection, soon became the second greatest-selling video game console of all time. In the present day, it sits comfortably as runner up behind Sony's PS2 in the pantheon of PlayStation greats.
So, as you can imagine, Sony's fifth iteration serves up a mouth-watering prospect. Especially for longtime Sony subscribers. In 2020, the next-gen battle for console supremacy truly begins. But who will come out on top?
Today, we're going to concentrate purely on the PS5. So, here's everything we know to date about Sony's upcoming console. People of all ages prepare to be amazed. Things just got epic.
PS5 Launch Date
Before getting swept up in all the escalating hype, let's stick to the facts. Despite not having a specific release window to rely upon, what we do know is that the PS5 will go live "in time for Holiday 2020."
Using that benchmark as the foundation, its likely Sony's PS5 will hit stores at some point between October and December 2020. Additionally, given that Christmas shortly follows, this timescale allows Sony to fulfill its backlog of festive pre-orders.
It also makes decent sense, considering that Sony's competitors Microsoft plan to release Xbox Series X, formally known as Scarlett, at around the same time. What we do know is that all eyes will be on both companies in the run-up to release. We can't wait.
PS5 Specs
Since Sony seem to revel in keeping internal aspects relatively low key, the information we do have is a little limited. Even so, there's still plenty in the form of saliva-inducing specs to savor. So, what's happening under the hood?
Well, here's what we do know.
The main selling point so far is ray tracing. Unlike previous PlayStation consoles, the custom 8-core AMD chipset, combined with higher GPU, has paved the way for ray tracing. Used in Hollywood for special CGI effects during big-budget blockbusters, this advanced lighting concept will bring next-level visuals. But also, that means increased graphical fidelity.
Thankfully, it doesn't stop there.
On top of that, data management becomes much more natural. Mainly, thanks to an in-built SSD. As a result, players can install and remove games with greater freedom. For instance, the PS5 allows players to download partial elements, as opposed to the full game. Whether that's single-player modes or multiplayer maps, the choice is yours.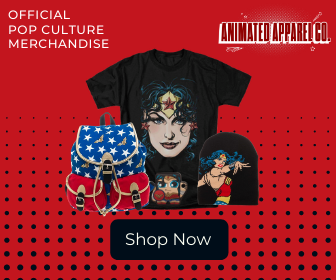 Unfortunately, Sony is yet to confirm full-backward compatibility. Instead, it has opted to cover most of the PS4 library of games. And of course, the PSVR. Xbox, on the other hand, has promised to provide support for the original Xbox, as well as the Xbox 360 and Xbox One.
In my view, Sony should take a leaf out of Microsoft's book in this regard. Maybe they'll make that dream a reality later down the line.
Of course, only time will tell. But one thing is for sure, the futures bright for both consoles.
PS5 News
Recently, rumors surfaced surrounding postponed shipping dates due to coronavirus. But those reports are yet to be substantiated. Concerns quickly escalated after news agency Reuters reported that delays to production and shipping of the Switch console were "unavoidable," according to Nintendo CEO Shuntaro Furukawa.
Whether or not the epidemic will impact Sony and Microsoft remains to be seen. Either way, the next-gen is right around the corner, and we've never been more excited.
Stay with us for more updates.
What do you think? Is the PS5 shaping up to dominate the next-gen landscape? Or does Microsoft look set to steal the show. We'd love to get your thoughts in the comments.