(Image Credit: Microsoft Corporation)
Once coined the Xbox Scarlett, the Xbox Series X is Microsoft's upcoming next-gen console. The latest iteration to hit stores will compete alongside Sony's PS5, in what promises to be a colossal showdown for the ages. But who will prevail?
To answer that all-important query, today, we take another in-depth look at the future console. After reading, you'll have a decent idea of what to expect specs-wise. That is, alongside the projected release date.
So, without further or do, let's pop the hood, and delve into the future of gaming. Things just got epic.
Xbox Series X Release Date
(Image Credit: Microsoft Corporation)
Ever since the Xbox Series X first unveiled to fans grandly at the Game Awards 2019, followers have been foaming at the mouth for Microsoft's next-gen console. The likelihood is, Microsoft's Xbox Series X will launch in time for the 'holiday' period of 2020.
Despite that slightly rough estimate, Microsoft has a rich history of releasing tech during November. With that in mind, odds are the console will hit stores sometime between October and December.
Coincidently, this falls in line with Sony's forecast release of the PS5. On that principle, it's highly likely the two giants of the gaming industry will compete head-to-head.
So, if scheduling goes to plan, that's just in time for Christmas. But be sure to stay tuned for future developments as and when they happen.
Xbox Series X Specs
Traditionally, both Microsoft and Sony tend to adopt a hush-hush mentality when it comes to specs. Therefore, any intel that gradually gets drip-fed to the public before release ends up relating to the core fundamentals. Even so, we still have a decent grasp of all that gaming prowess locked under the hood.
Here's what we know so far—just a cautionary word of warning before we proceed. Your mind may get blown in the making of these specs.
Now that players know what the console looks like, the focus has shifted to its internal aspects. Most notably, regarding specs. As you might have fathomed by now, Microsoft isn't pulling any punches here.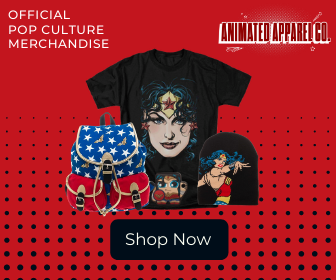 In an interview with Gamespot, Vice President of Microsoft Gaming Phil Spencer outlined some of the areas in which they're hoping to address.
"I think the area we really want to focus on next-generation is the frame rate and playability of the games," said Spencer.
Spencer goes on to state that 'incredibly fast loading times,' coinciding with the 'highest framerate possible,' are both primary aims in helping to provide a more streamlined experience for players.
So much so, that Microsoft says 60 fps in 4K is a 'design goal.'
So, what exactly can players expect? Just like Sony's PS5, the Xbox Series X offers an SSD as standard. In doing so, players are likely to experience significantly reduced loading times. Meanwhile, the newly integrated SSD will double up as additional virtual RAM support.
On top of that, the Xbox Series X will rely on GDDR6 for RAM. Typically, GDDR6 is attributable to graphics cards. But the theory is, Microsoft will harness its potential power as a source for super-fast RAM.
Add to that, advanced ray-tracing technology, alongside the enticing prospect of 8K gaming, and the possibilities are endless. What we do know is that the next console will be twice as powerful as its predecessor. So, game on, then.
If that doesn't give the saliva glands a good workout, I don't know what will.
What do you think? Is the Xbox Series X set to steal the headlines come launch? Don't forget to give us your stance in the comments.
We look forward to your thoughts.