(Copyright Kodansha Comics)
The countdown has been activated.
In autumn of 2020, the anime that has caused so much hysteria in the world returns with a 4th and final season premiere after a long wait since June of 2019. We received two big announcements from June. The first one is that the animation house that was in charge of the past seasons, WIT Studio, will produce the last one too. This is a sigh of great relief for the followers of Shingeki no Kyojin because the quality of animation has only evolved over time, ever since we got the first chapter.
The second news and the one that most fills us with joy: thanks to the advances that many of us have been able to read in the manga, which has already reached chapter 126, is that the world of Shingeki no Kyojin becomes a complete disaster (yeah!). That, dear readers, is what we have been waiting for since we saw how a monster ate the protagonist's mother in the first scene and, above all, since the painful outcome of season 3.
What is
Shingeki
no
Kyojin
?
(Copyright Kodansha Comics)
Shingeki no Kyojin is set in a post-apocalyptic world in which only a small part of humanity has survived and remains locked in a circular country surrounded by giant walls. But this survival is constantly affected by a humanoid species called "titans": deformed and unconscious monsters with sizes larger than houses whose favorite dishes are people and are very difficult to kill, especially because of their constant regeneration and their extreme speed when attacking.
The story begins when Eren, Mikasa, and Armin, who will be the protagonists of this story and are only children. In the first chapter, we can see how they live quietly in the furthest city from the interior of the walls, named Shingashina District and how Eren fervently wishes to join the recognition legion for his desire to obtain freedom for his village and to know about what lies beyond the wall.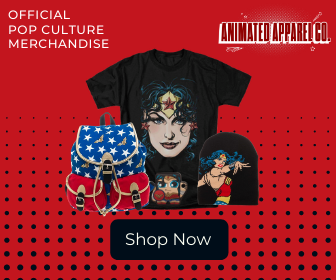 At sunset, a big explosion near the doors of the city catches the attention of its inhabitants and a huge titan appears, larger than the wall, while another breaks the door and lets hundreds of monsters into the city. The town is devastated and our protagonists lose their families while they are taken as refugees.
As the story progresses, we will see how the kids join the army in their quest for revenge and freedom with hard training that takes them to the limit of their abilities. Our protagonists will fulfill their desire to be accepted and will begin the fight against the predators of humanity, making constant incursions outside the walls to gain territory and with a new discovery that will give human beings a new hope: an allied titan.
How was it?
(Copyright Kodansha Comics)
After years of waiting for an anime that was really worthwhile and made this generation stand up and recognize the superiority of Japanese animation, Shingeki no Kyojin appears. A story that begins with features similar to any other related to the extermination of humanity, but as it develops, the dark nuances of the world's reality begin to flourish and we face the loss of many dear characters in unfair circumstances.
Honestly, I'm really impressed. Since the series of the 90s, which used to take your breath away with just 5 minutes of footage, nothing like it had come up. Shingeki no Kyojin is not the typical shonen with stereotypes of defined characters, who behave as we expect from any other. The plot seems out of the ordinary; so much that I couldn't help starting the manga right after seeing the end of the 3rd season and I can say with total certainty that it is an anime that only appears once in history.
One of the things I like best is that the characters are very human. We couldn't pigeonhole any within a single feature, as they are constantly evolving, growing and learning new abilities. Nor could we say that someone is good or bad, not even in the case of the Titans.
Shingeki no Kyojin is a rather cruel saga. Its creator, Hajime Isayama has made this series something completely natural, attached to the real feelings of human beings. Nothing that happens is exaggerated. The characters act as each of us would do in a circumstance like that and every minute is really important, leaving aside filler or edgy content to lengthen the chapters or attract people.
How about the animation?
(Copyright Kodansha Comics)
On the other hand, the animation has been really incredible. The battles between flying soldiers and monsters become increasingly epic, which has made WIT Studio one of the most sought-after animation houses in Japan. Despite not having a list of well-known artists on this anime, the quality is staggering and quite good, to the point you can be amazed from time to time.
Well, in the beginning, we can see soft and delicate strokes, without so much production in the battle scenes, but as the episodes progress, we begin to see something completely rude and bright, with explicit pictures and lots of blood.
What it represents?
(Copyright Kodansha Comics)
I can't even begin to express my sadness of knowing that Shingeki no Kyojin ended so soon. I would have liked the story to go on a little longer, but what makes it so special is how well-paced it is. Neither in the anime and much less in the manga the content that is unnecessary of mere filler; this is due to the fact its producers have been wise enough to create a product that stands out in history for its excellence and not for its duration.
We have been waiting for a while and filled with uncertainty to see the end. The most recent developments published in the manga promise a story that I had never seen in any anime and that millions of fans are waiting to see.
Shingeki no Kyojin is a production full of hidden details and interesting human ideologies. This makes it worth seeing not just once, but several times.
We hope you enjoyed our latest blog article. Did you know Animated Apparel Company has a podcast? We've started a podcast called The Animated Lounge. Come hang out with our team, and listen to us discuss the anime, gaming, and comic book news. 
If you like this article, please share this with your friends and subscribe to be notified of new weekly posts.